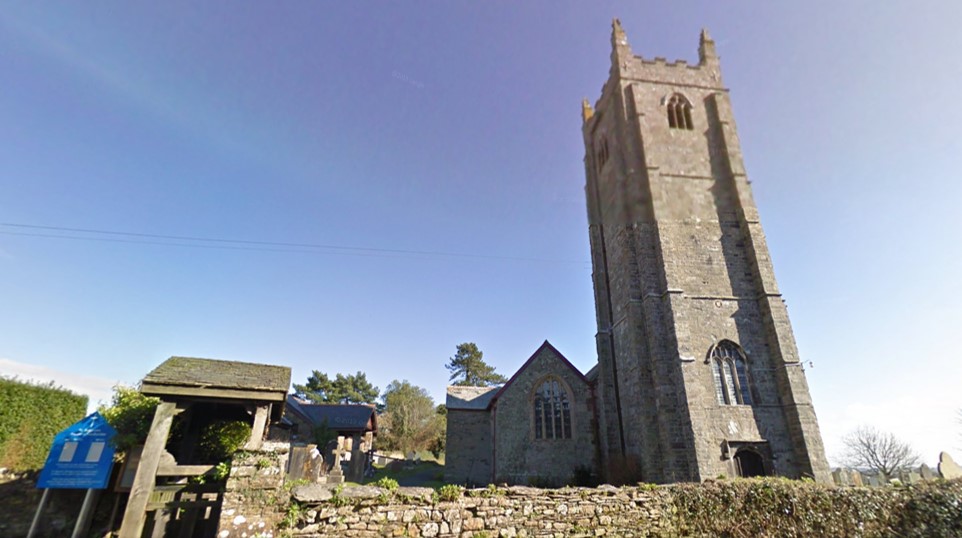 St. Augustine's Church Heanton Punchardon.
We have a beautiful church in a wonderful location.
The church overlooks the Taw & Torridge estuary with views to Lundy and Hartland.
A warm and welcoming charismatic Church seeking to offer a variety of worship that includes Traditional, Modern, Taize. We have Organ, Choir, and Music Groups
The Church Family is an eclectic congregation, made up largely of people living in Braunton, Heanton, Wrafton, Chivenor and a few from Barnstaple and beyond.

About Heanton Parish
The Parish of Heanton Punchardon is semi-rural and has some spectacular views. It includes the village of Wrafton and the Royal Marine Base located at Chivenor. The village of Heanton is 5 miles from Barnstaple, 1 mile from the large village of Braunton and close to the surfing beaches of Croyde and Saunton Sands.
The area of the parish is about 5 sq miles and covers all types of housing – owned and Housing Association rented. Currently, 150 new houses are being built at Chivenor Cross. There are 3 farms in the Parish, and a little light industry (including a large pharmaceuticals factory) as well as military housing at RMB Chivenor. There is a large social mix of people who work locally as well as the military and a large number of young families and retired people. The population is static, with the exception of RMB Chivenor, and is predominantly White British. The census of 2011 recorded a population of 2673 with an average age of 34.
Located in the Parish are 2 public houses, 2 garages and the North Devon Athletics Track.
St Augustine's Church
The church at Heanton Punchardon is an imposing Grade 1 listed 13th, but largely 14th century Parish Church in relatively good condition, on the hills to the north of the Taw Estuary, overlooking the Taw/Torridge estuary and Braunton Burrows. It has a tall 'Devon crown' tower set in a large, open churchyard. The church is open daily. There is a Church Hall in Wrafton and a church room adjacent to the church (Hewett Room). Monthly services are regularly held in the hall at Wrafton. Heanton Punchardon has an evangelical tradition and is a member of the Evangelical Alliance.
Heanton Punchardon church yard has 121 War Graves which are maintained by the war graves Commission. There is also a war memorial.
St Augustine's has a strong musical tradition. It has a robed, four part choir of 12 which helps to lead the music in worship. Most Sundays we have an organist but we can also use a laptop system of recorded music or CDs when there is no organist available. Hymns are projected onto screens.
St Augustine's enjoys good relationships with the churches in Braunton
There are 3 House Groups in Heanton Punchardon meeting weekly with approximately 30 members. Meeting regularly are also a monthly fellowship group, open to members from other churches in the Mission Community, a Lunch Club, at Wrafton Hall which caters weekly for anyone (retired/over 60s) from the local communities who wishes to attend and which is staffed by volunteers from the Mission Community; an art club and the church choir. We hold biannual Flower Festivals and host concerts and other community and fund raising events.
Wrafton Hall and the Hewett Room are available to any church organisation. Wrafton Hall can also be hired and is in extensive use throughout the week. There is a weekly Toddler group in the Church Hall. Rainbows, Brownies and Guides, affiliated to the church also use the Hall.
There is one Nursing Home in Heanton, adjacent to St Augustine's Church. Services are held there, including Holy Communion, twice a month. The Ministry Team has good relationships with the Nursing Home and is regularly called upon to visit to pray with residents who are ill or approaching death. St Augustine's has a team of dedicated volunteers who provide pastoral care to the sick and elderly in the Parish. With an ageing congregation their visits and care are very much appreciated.
Heanton church supports local and overseas mission.
There are no schools within the parish but Braunton Academy and Southmead Primary school are just over the parish boundary in Braunton. Most children within Heanton Parish attend these schools.